From convention bags to badges, from promotional give aways to recognition awards, DMI pools the aggregate buying power of our clients to deliver superior savings and quality, all with a quick turn around.
On-going and Wrap-up
Our powerful legacy registration, budgeting and housing programs, coupled with our cloud based solutions provide real time, drill down reporting through hundreds of pre canned reports as well as the capability to customize reports and integrate with your data base. You have complete control and access to your data, 24-7.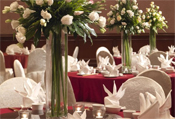 The DMI event planning team is a group of experienced and dedicated individuals who make planning your special event an exciting process. Our team will seamlessly orchestrate your event from start to finish. From event design, to development and onsite coordination, our team is devoted to producing an event that will exceed your every expectation.
DMI's inspired designers specialize in providing creative floral designs and unique décor for corporate events. Let our creative team develop an event custom tailored to fit your specifications all while keeping your event budget in mind.
From Dream to Theme
We transform any event into a memorable affair.
Floral Displays
Scenic Décor
Dance Floors
Lounge Décor
Table Décor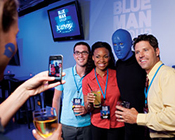 DMI offers our clients a variety of musical services from which you can choose. Whether your preference is a crisp jazz ensemble, lively dance band, or a combination of many different styles of music, our team of professionals will help you select the perfect bland of music for your affair.
From celebrity performances to subtle soloists, as well as world renown DJs, DMI will deliver exceptional music talent to your event.
DMI and its team of lighting designers will help you select the right choice of lighting services for your next event. No matter your event style or preference, DMI's team of professionals will deliver the right choice of lighting services to accompany your event's atmosphere. Our services range from the simple and sophisticated to extravagant and bold. DMI offers you the very best in professional event lighting.
Wireless LED Lighting
Up Lighting
Intelligent Lighting
Laser Lighting
Branded Gobos
Pin Spotting
Stage and Set Lighting
Ambient Lighting
When it comes to engaging an audience, DMI knows how to create a memorable experience for your event. Whether it's an interactive touch table, a social media photobooth or developing a custom app, DMI is your creative partner for producing a one-of-a-kind event.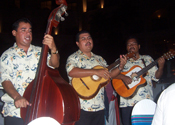 DMI offers an extensive variety of specialty entertainment to choose from. Our services provide unique entertainment for both private and public events.
Our services include: interactive performers, celebrity talent, casinos, arcades, vintage photobooths, carnivals, inflatable entertainment, and much more.
DMI can be the driving catalyst of communication and collaboration within your company. DMI's team building programs can simultaneously develop and enhance cooperation teamwork and unity within any corporation. Our team building activities are created to call upon an individual's strengths and weaknesses. Collaboratively working as a team allows coworkers to succeed in reaching their goals.
Our activities are designed to:
Create a fun interactive learning experience
Enhance group performance abilities
Develop proactive communication skills
Build morale and enhance team spirit
Encourage respect and build trust
Foster out-of-the-box thinking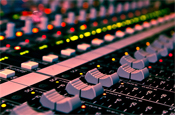 DMI can supply your company with all of its audio/visual & staging needs for your next event. Our audio/visual specialists offer a wide range of services to choose from. From elaborate stage setups to classroom style lectures & video displays, we have all the resources to make your next conference a big success.
No matter the size of your event, DMI prides itself in providing the very best in staging and audio/visual productions. Our flexibility allows us to accommodate events for both indoor and outdoor arenas.
Operating non-intrusively, DMI's team of video and photography event specialists document your event from start to finish. Capturing all the details and excitement on your special day will allow you to relive the event's memories for years to come. Our photography and video team offers a variety of services to choose from.
Live Simulcasting
Event Albums
Video Production
Video Editing
Web Streaming